Only two more days till turkey! Happy Thanksgiving week! Here is a collection of some of our favorite crafts from the past 🙂
Russia
Peter Carl Faberge was a jeweler in St Petersburg Russia during the reign of the Russian Czars and the unofficial jeweler for Czars Alexander III Nicholas II. Known most famously, in my opinion, for his imperial Easter Eggs.
Ever since I was a child I have been fascinated with the Romanov family- thanks completely to the animated classic film "Anastasia"
"…. dancing bears painted wings, things I almost remember… Once upon an December…"
It gets me with all the feels, every time!
Back to the eggs…
I have always been fascinated with history and royalty around the world. So the Romanov family was no exception. Then to learn of these beautiful intricate bedazzled works of art that were gifts from the Czar to his wife- the romantic in me just swoons.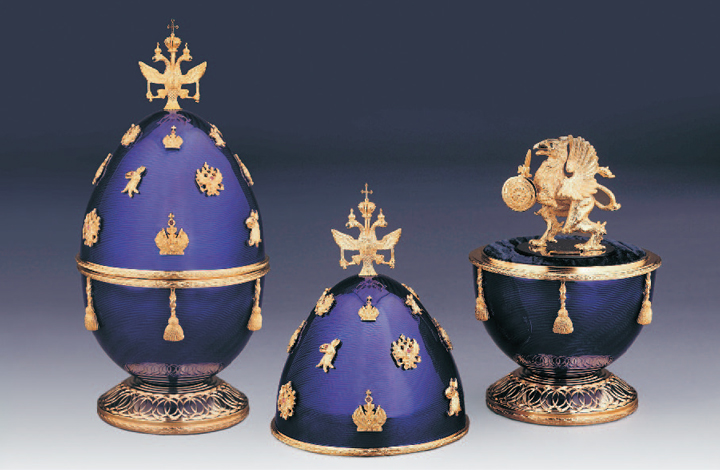 I set out to introduce Martin to the world of Faberge and I too wanted to learn more. I found and thoroughly enjoyed a documentary called "Faberge: A life of it's own" on Amazon Prime- if you enjoy that type of thing I highly recommend it!
I decided that for our craft this week, Martin and I would make our own Faberge eggs.
With glitter paint, a styrofoam egg, craft glue and rhinestones we went to town! It took us two days because paint on styrofoam takes FOREVER to dry- but our patience was 100% rewarded!
Glueing the rhinestones on tested Martin's patience, so I had him search for the color we needed and I placed them on the egg as quickly as I could. They are now displayed in his bedroom and he shows them to anyone who visits or more likely anyone we FaceTime (thanks pandemic).
I highly recommend this craft to any age group- the older they are the more intricate their designs can be, and the younger they are, the more they can focus on fine motor skills, selecting colors, and expressing their creativity.
I have a sneaking suspicion that Russia will be a favorite country that Martin will want to return to, and I don't blame him- learning about Russia has been a real joy for me too.
Mexico
Mexican folk art has a unique blend of vibrant colors sometimes highlighted by a black background.
Just beautiful! So I wanted to create something colorful with Martin and I had grand plans of adding black paint but I learned quite quickly that this craft was a bit above his ability level….
ah well.
We still had fun even if I made most of it (as fast as humanly possible so that I didn't have a massive mess to clean up!). We cut small pieces of tissue paper and put them in a bowl.
Next we blew up a balloon and painted it with glue.
Now the messy part! Roll the glue painted balloon in the tissue paper bits. Paint with glue again and repeat. We did 3 layers of tissue paper bits followed 2 layers of tissue paper sheets each with a new layer of glue.
Let it dry over night, pop the balloon and trim the edges if you'd like.
Thats it! If you have older crafters you could add paint once it is dry. I've been tempted to go back myself and paint- if I do I'll share it with you all 🙂
Brazil
Rio de Janeiro, Brazil is known the world over to have one of the biggest and best carnival festivals. It's almost like the festival was made for Brazil, with the hot weather and samba music- for me? it is perfect!
Before I was born my family lived in New Orleans, Louisiana- famous for Mardi Gras. My mother is also originally from a different part of Louisiana so I grew up celebrating (a very clean version) of Mardi Gras. My mother would make king cake and my sister and I would play with the beads.
Mardi Gras and Carnival are a part of the same celebration. They are a feast and massive party that takes place in February or early March right before lent- a period of fasting leading up to Easter.
I want to get something straight, because I've found there is confusion about this…. Masks and costumes are worn at just about all pre-lent celebrations around the world. But there is a distinct difference in styles based on what country you are in.
For example, Mardi Gras is known for half masks and beads like this:
Where as Venice, Italy's carnevale has full face masks and large costumes where you are completely covered like these:
Brazil, traditionally doesn't have masks, they show a lot of skin and have gorgeous headdresses like this one:
So since we are learning about Brazil, we made our own Carnaval head dresses! Here's how…
You will need:
Craft Foam, 18″ square
Craft glue
Jewels
Glitter
Feathers
Scissors
Something to measure your head with
Measure your head from the back of the neck to the top of the head, cut an off-center circle out of the foam.
Cut the outside into whatever shape you would like.
Add glitter, jewels, and feathers to your heart's content!
To wear the headdresses slide them on the back of your head, they should sit on your head like a headband.